Mon., May 18th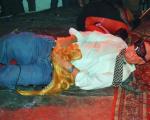 Vote for Churchill's!
Upcoming Events
MAY 2015
Sailor Jerry presents the Miami Jazz Jam! (15 years and counting) with your hosts the Fernando Ulibarri Group & Mike Wood! Plus outback its open mic with Theatre de Underground hosted by Battle Funk & Benjamin!
---
"All Folk'd Up" Hosted by Ryan Carney with Sticklejana, Kat Merkin, Babybear LoFi, The Barely Damned featuring Uncle SCotchy, Dirty Rotten Snake in the Grass(all the way from New Orleans!), Adrian Plays, and more!
---
"Schooled" Metal Movie Night
---

Tweets
loading tweets